First off, let me introduce myself again.
My name is Alfredo, or you can call me Alfred or Al, and I'm a 17-year-old guy from the San Francisco Bay Area, California who enjoys writing about anime and various parts of the Japanese entertainment culture, loves watching sports such as basketball and baseball, a pretty diverse music lover, I decently play the guitar, known for freaking out over the sight of heartwarming couples in romance shows and… is an admirer of food a worthy trait?
This blog you're on/reading is called Slice of Alfredo, a casual and fun blog featuring the few topics of anime, J-music, seiyuu (Japanese term for "voice actors/actresses") and more in the various forms of reviews, first impressions, ranking lists, or just posts where I sound like I'm a crazed fanboy. And if you're wondering, yes, the name of the blog is a combination of the "slice-of-life" genre of anime, one of my favorite genres out of all, and my name. Very creative, may I add.
Let me just say that I was VERY close to changing the blog name into something Love Live! related…
In the month of December in 2016, I wrote my first anime related post, it being a review of the 2010 romance comedy Amagami SS, and after that, I began to watch more shows and dove deeper into what's out there in the anime industry and beyond, therefore writing more. That span of 12 months was probably one of the most entertaining times of my life and it definitely made me happy to share my thoughts with a really cool community like WordPress's.
If you didn't know, about a month ago, I announced on Twitter that I would be taking a break from blogging for an unknown amount of time due to some things in my life taking a toll on myself. It was pretty dire to the point of me having to completely delete my previous blog, as I thought that was the best thing to do for me to not get too distracted anymore and the right way to resolve what was going on in my personal life (I am definitely making this sound way more dramatic than I intended it to be :P).
I don't want to get too deep into the details but it was definitely difficult to not get the urge to start writing a blog post. Ever since I posted every single day back in December, it kind of rolled over to January, with me wanting to talk and write about some topic most of the time. I don't know about you but whenever I start something, I end up not wanting to stop at all.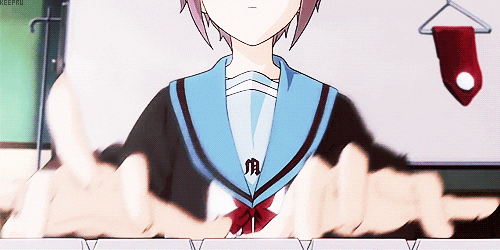 On the bright side, I do want to thank every single person, whether it be on Twitter or Instagram, who kept me company throughout this past month and I'm glad I could still keep in touch with everyone, as well as meeting new people.
Anyways, I'm happy to say that whatever is going on with my personal life is under control and I feel like I can come back to blogging without any worries on my shoulders. And what better time to come back than on my own birthday… you have no idea how much I had to tell myself to wait until this day to finally post something.
But really, I did want to officially restart this blog on my birthday because for one, it was just right around the corner and two, it's nice to celebrate two things in one day, isn't it?
---
Future Plans
Here I just want to briefly list some things that I would love to do, things that I didn't have the chance to do at all on my old blog and some things you might want to know:
Collaborate with more people – I don't believe I collaborated with anyone prior to today, and I genuinely would love to change that. Working on something with people you admire and appreciate must be an amazing thing to do. Just letting you know, I'm not as good of a reviewer than everyone else here but I'd be glad to do something regardless! Contact/DM me @sliceofalfredo on twitter if you're down 😀
Meet new people/bloggers – Pretty self-explanatory, I've seen on WordPress and especially Twitter really how many people are in this community… I almost feel bad for not diving deeper to find the rest of the aniblogger WordPress community BUT that will definitely change soon
Posts won't be as frequent – Many things such as school, personal life is something I'll need to focus on more now (learned that the hard way) so just letting you know that I might not be posting like crazy like I used to
Become better at reviewing – you might think I'm too hard on myself for saying this, but I really do believe I need to improve on my reviewing/analysis skills more such as being less repetitive. That being said, reviews won't be as frequent as my other types of posts, as I'll put a lot more time into writing those
Have a more diverse anime list – as you may know, I tend to feature/review shows from pretty much only a few genres such as romance, slice-of-life, comedy, and drama. While it's fun talking about those, I feel like I'm missing out on some amazing shows I see other people talking about in the categories I'm not too into such as action or adventure. That being said, I'll try to start watching some of the shows everyone's suggesting
Go beyond anime – I've been wanting to play more visual novels (only if I wasn't lazy, I would find out what all the hype is about for Doki Doki Literature Club) and possibly read more manga so I'll do my best to incorporate more types of Japanese media in this blog
---
Since this is the first post and there might be new people who have never experienced my blog, let me give you the full rundown on what you can expect from myself:
Anime Reviews
Pretty much your regular reviews on various anime shows or movies.
This isn't at all finalized but there may be plans for me to write and post my own reviews on another blog/website, however I'll leave it at that until further notice 🙂
Currently Watching
This is the segment on this blog where all the posts revolve around each new anime season. What you can expect are first impressions, mid-season reviews, random individual episode reviews or anything relating to the shows that are airing at that time.
Character Discussion
Self-explanatory, this is where I do my best to analyze individual characters in various anime shows I've seen and talk about why they are worth your interest. I actually neglected this segment a lot back on my old blog, but I do plan to write more for it in the near future.
Seiyuu Spotlight
The very beloved section of my blog where I pick out different seiyuu in the anime industry, discuss their extensive list of roles they have done throughout their career and lazily analyze their acting and musical abilities.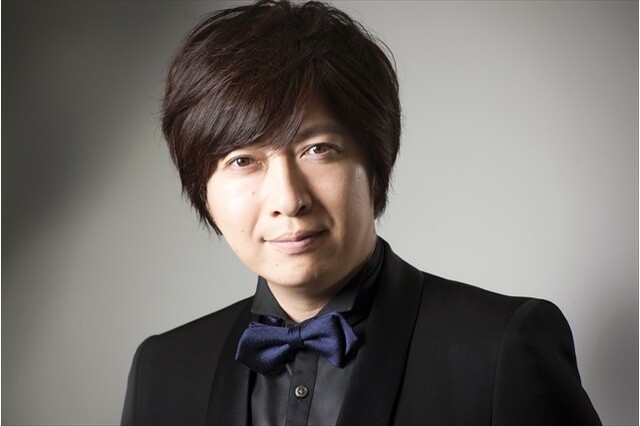 This segment is probably the one that I have the most fun with, and I am always happy to inform you about a seiyuu that may have been in one of your favorite shows.
Music
A pretty general category on Slice of Alfredo where I discuss pretty much any genre of Japanese music–err… the bands/groups/idols that I am currently obsessed with. That's a more accurate description.
But really, expect a lot of posts such as "Why You Should Listen To (insert band name here)" or any reviews on music from anime, as I do have a segment called Beyond the OP/ED where I take an opening and/or ending I like, find out who the artist/group is and like the name of the segment says, go beyond into the rest of discography to discover the amazing music they have in store for us anime viewers.
I already have a post I want to make about a band…
Top # Lists
Everyone knows what this is, these posts are lists about various topics relating to anime or general Japanese entertainment and I rank the different things relating to said topic. I find these to be a ton of fun to do, and I already have one I want to write about.
chatterpasta Podcast
I do run a podcast appropriately named "chatterpasta", where usually I talk about what's been going on on my own blog, feature other anibloggers' posts and towards the end, I discuss various topics such as romance, for example.
Podcasts won't be as frequent as regular text posts (mainly because I'm not good at sounding interesting when I speak and they surprisingly take a long time to edit) but they are still a fun and unique thing to do that will appear from time to time.
Who knows, I may even invite some of my fellow anibloggers to discuss some anime with them… 😉
Love Live Related Posts
I was seriously about to make this an individual category on my blog, but decided against it for the best.
If you know me, you can say I am an avid Love Live! fan. I love everything about the series from the music, to the characters and ESPECIALLY to the seiyuu. So, just don't be surprised if there is an abundance of Love Live related posts that are shown on this blog.
In case you were wondering, I will be continuing the "Best μ's Girls" segment from last month, a segment inspired by a fellow aniblogger's idea, Remy Fool from The Lily Garden, where he gave us five reasons why each member from the school idol group in Love Live! Sunshine!!, Aqours, can be considered best girl (which you should absolutely check out). Basically, I'll be doing the exact same thing but with the original Love Live school idol group, μ's.
---
Last thing I want to mention is the brand new avatar/portrait/whatever-it's-called of Kaoru Tanamachi (best girl from Amagami SS) that I'll be using throughout the blog. I can't thank this artist enough for creating this masterpiece for me and you should definitely check out Neru's other stunning and cute works on their DeviantArt page! You may even see more of their work on this blog in the future 🙂
---
That's pretty much all I wanted to talk about today.
Welcome back if you're a follower from before, and if you recently found out about this little site, let me say that I am glad that you thought I was interesting enough to check out and I'll do my best to entertain you from here on out.
Thanks for reading!! 😀
-al