Ever since I got back into anime about a year ago, I started to become very much interested in the musical side of it such as the openings, endings and soundtracks.
Not only do I listen to said OPs/EDs/OSTs pretty frequently now, but I began to dive deeper into the various bands and artists behind the songs we see featured in our beloved anime shows. Let me say that that should be something at most anime lovers should do, since you can really find some more amazing musical gems by the people who created your favorite opening or ending.
In addition, thanks to Spotify, I've been discovering non-anime related Japanese artists that also should absolutely be noticed by more people.
That being said, I just wanted to list some suggestions of my favorite J-artists (most of them will be rock, just saying) I've discovered and loved for the past year and a half.
(This isn't really a ranking list, there's no favorite-to-least-favorite ordering here)
---
BRADIO
An indie rock band who got a ton of attention after their song, "Flyers", became the highly praised and infectiously catchy opening for the MADHOUSE drama Death Parade.
These guys brilliantly combined rock and funk together, with the incredible vocal performance by who people consider the Japanese Michael Jackson, Takaaki Shingyoki, the funky guitar riffs and solos from Soichi Ohyama, captivating bass of Ryosuke Sakai and with Yuki Tanabe, drums in general are really cool.
Apparently in mid-January, the drummer Yuki Tanabe actually decided to leave the band, which was a pretty big shock to me. However, I believe they'll still be making great music from now on.
---
azusa
If you haven't noticed, I like to sound like a broken record. That being said, back in December of 2016, I watched a romance comedy called Amagami SS, which became my favorite romance in the entire universe.
A big part of why I love that show is absolutely positively the music. To be a little more specific, the opening themes (and ending for S2) for each season was composed and performed by the voice of an angel named azusa.
azusa's music just makes you feel warm and fuzzy inside, with her vocals and piano playing alongside other instruments giving her songs some pretty chillax tones. In Amagami SS's case, azusa went for a more Christmas-y tone and melody since the show's time and setting was based around the "most wonderful time of the year".
However in 2013, azusa decided to move on in her life and pretty much retired from her musical career. It was definitely sad to find out right when I was starting to love her discography, but she did one hell of a job in her short span of doing music.
---
Goose house
Originally a project started in 2010 in order to bring a group of aspiring musicians to perform live songs for various platforms such as UStream (wow I haven't heard that site in a while) and YouTube. People mainly know this group being the artists who peformed the ending "Oto no naru Hou e→" for the second season of Silver Spoon and the opening "Hikaru Nara" for Your Lie in April.
The main reason why I absolutely love Goose house (other than the acoustical and "unplugged" type of music they perform, so amazing) is that the way they perform and make music is super simple. Just break out the instruments and camera, and just do their thing! I think they sort of prove that you don't need to create professional music videos or put on big concerts to express your music.
Other than their original songs, they make tons of amazing covers of different songs, most of the time Japanese and sometimes in English (since one of their members is fluent in English as well).
---
WANIMA
Alright so this band is more for the "punk rock" type of fans and if you enjoy a little weirdness in your life, you might enjoy these guys.
WANIMA, while their music is definitely loud, they give off a very nice energetic vibe to them as well as some pretty catchy vocals and tunes. With one of their most popular songs, "CHARM", it keeps you on your feet and I consider it to be a pretty positive sounding track which you can have fun with.
---
Ohashi Trio
Other than rock, I love me some chillax and somber music. Throughout my life, I admired two American musicians by the names of Jason Mraz and Jack Johnson, who both reflected the aspect of acoustic and feel-good music. Most people know Jason Mraz for the overplayed-but-still-good love song being "I'm Yours" while Jack Johnson is most known for his music for the 2006 children's movie Curious George and him singing about making "Banana Pancakes" in the rainy morning.
So, when I discovered the similar style of music with the addition of some jazz elements from an artist named Ohashi Trio, I immediately fell in love with his songs. Whether he sings in Japanese or surprisingly good in English, most of his songs can make me, and I bet most people, happy inside.
---
SHISHAMO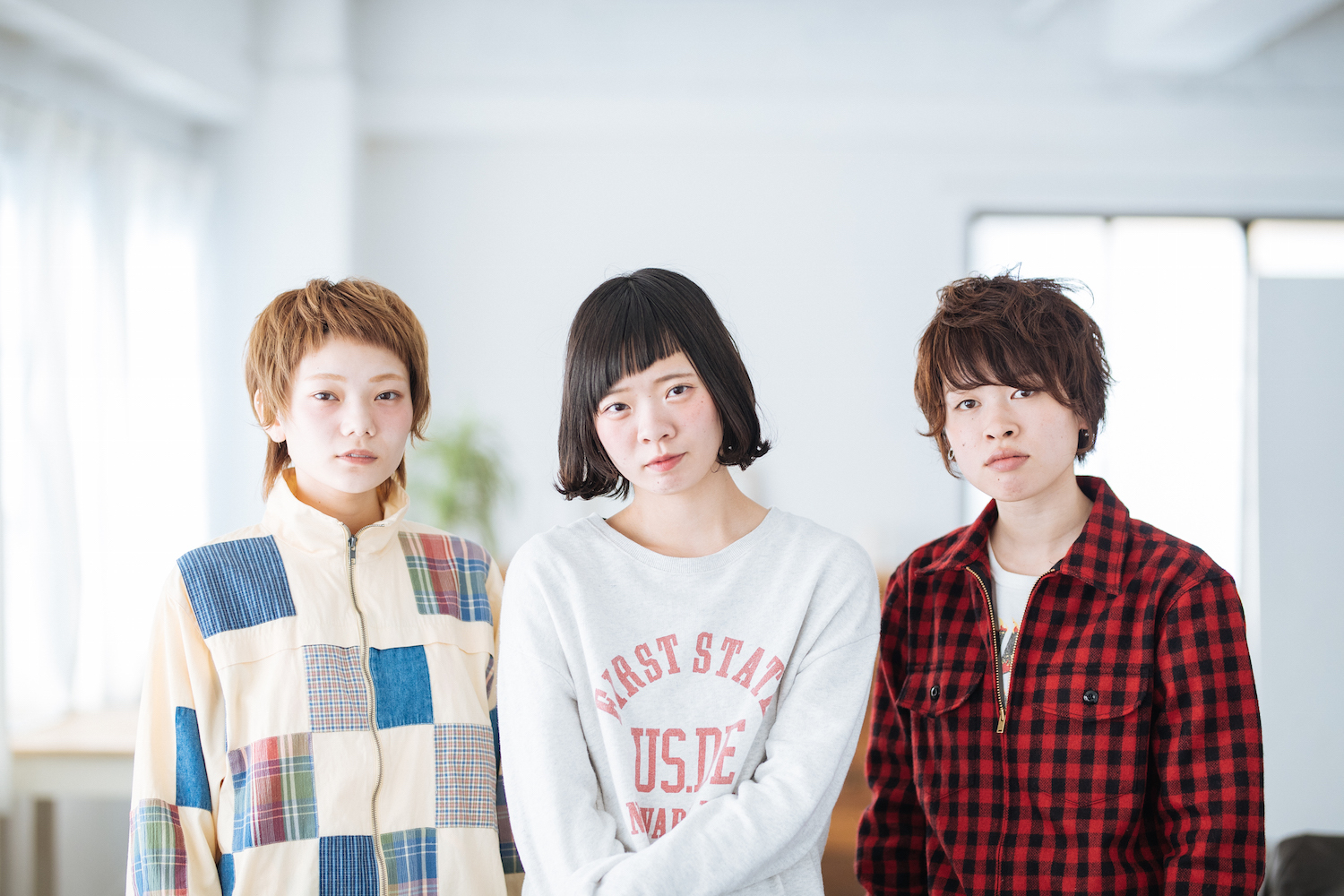 Going back over to the rock side of things, here's a band I talk about too much.
SHISHAMO is an alternative rock band, which could be considered the real-life counterpart to Houkago Tea Time, the musical group featured in the ever-so-popular slice-of-life anime K-On!. If you don't believe me, read this article.
In seriousness, this trio really did give me a different perspective of J-rock with the sometimes fun, sometimes sad, yet always enjoyable vibes of their songs.
With Asako Miyazaki on the guitar and providing us with some cutesy vocals, Aya Matsuoka who makes me want to try out playing the bass guitar, Misaki Yoshikawa whose drumming completes the songs, and even former member and bassist Aya Matsumoto, SHISHAMO is a pretty darn good rock band to listen to.
And since their record label, Good Creators Records, completely screwed us SHISHAMO fans over by removing every single album and single of theirs off of Spotify and Apple Music and didn't even bother to add their newest album on those streaming platforms, I'll include one of my favorite songs from "SHISHAMO 4" since I have this ability now…
…although posting music that i have no permission posting may not be the best thing to do, i'll deal with the consequences later 😛
---
Polkadot Stingray
A very, very, very nice rock band I discovered about a month ago, and to me, Polkadot Stingray seems like a band that has a ton of fun making and performing music.
A group consisting of Shizuku on guitar and her uniquely deep voice when doing the vocals, Harushi Ejima on lead guitar which I so badly want to learn how he does his guitar riffs and solos, Yuki Uemura on the bass, and Kazuma Mitsuyasu on the drums, this is a nice little indie group that really does deserve more attention. I think fellow anibloggers Leap and Remy can vouch for that…
And just because I bought the actual CD for their latest album, "Zenchi Zennou", let me also include one of my favorite tracks on said album called "Polkadot Stingray". The somber and acoustic style of this particular song just blew me away.
---
Sphere
Lastly, this wouldn't be a proper Japanese music list if I didn't include an idol pop group.
Sphere is what's considered a seiyuu idol group/unit, meaning while they make music as Japanese pop idols, they also voice act in various anime shows, most shows being pretty significant and popular. Haruka Tomatsu is well-known for being Asuna Yuuki from Sword Art Online; Aki Toyosaki was Yui Hirasawa from K-On!; Minako Kotobuki being Asuka Tanaka from Hibike! Euphonium; and lastly, Ayahi Takagaki was Chris Yukine from the Symphogear series.
Music-wise, they are a pretty damn good idol pop group. They reflect the cutesy and adorable ways that J-idols usually are and their songs are fun and catchy.
---
Aaaand, that's all. 🙂 I tried my best to give you guys somewhat of a variety of musical genres, but it seems like rock was the dominant style lol
If you have any Japanese artists that you enjoy, I would love to hear your suggestions in the comments, I'm always looking to discover more and more types of J-music.
Thanks for reading!! 😀
-al